CIKLab is an online application that makes it easy to manage quality control analyses. All our features save you time to make your life and controls easier 😉
Security and accessibility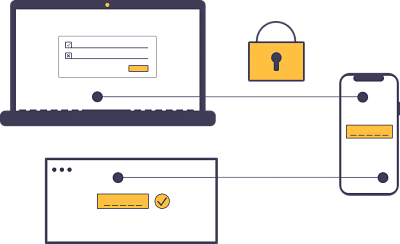 CIKLab for
your outsourced analyses
CIKLab is an online platform that helps food manufacturers organize their quality control plans and easily monitor their analysis results.


It is particularly useful for companies that use many subcontracted laboratories. It can also improve the organization and monitoring of analyses for companies with an internal laboratory.


CIKLab is the only SaaS solution that links control plans, analyses and laboratories, both internal and external.
Solid control plans to easily manage your analyses
CIKLab facilitates the management of your quality control analyses, the application allows you to group all your control plans in an automated and centralized system.

Instead of handling numerous files and tabs, you can easily track all your products and batches thanks to filters and search tools.

You can easily add analyses for each product and define specifications and periodic frequencies needed.

To save time, the "Duplicate" function allows you to create product templates to create new items.

Finally, you can export all your control data in 1 click to follow the evolution of your analysis results and continuously improve your processes.
Batch management becomes automatic
With CIKLab, you can easily create a new batch by simply using the article code of a product.

The analyses to be performed, the specifications, the frequencies, and the subcontracting laboratories are automatically displayed. One click is all it takes to edit your analysis purchase orders, and you have a real-time view of the progress of all your analyses.

In case of non-compliant results, a notification is displayed on the home page.

If you need a counter-analysis or to test a new parameter, simply add a new analysis from your catalog using the "Drag & Drop" function.

Once you have determined the conformity of your assay results and batches, CIKLab simplifies the creation and validation of certificates of analysis and allows you to sign them electronically and generate them directly in PDF format.

Finally, different filters allow you to see more clearly in the batch management according to status, due date, creation date, supplier batch, etc.
Your network of subcontracted laboratories at the core of your control management
CIKLab helps you develop and build your network of subcontracting laboratories.

You can record details of each laboratory: analyses, methods, prices and deadlines and compare offers between them.

You can also store information such as COFRAC accreditation certificates, test quotes and contracts.

CIKLab offers a status of the analyses in progress and the deadlines for results on the page of each laboratory.
Order your analyses with confidence
CIKLab helps you organize your analysis orders by automatically indicating the controls to be carried out on your products according to the periodicity.

You can consult the history of previous analyses directly on the batches to make decisions more quickly.

Once the analyses are selected, you can create your purchase orders in one click and edit labels to identify your samples.

All the analyses "in progress" for your products, batches and laboratories are grouped together in a dynamic list that allows you to follow the deadlines and anticipate possible delays.

If necessary, you can change laboratories for a specific analysis or record the results of analyses performed by your suppliers or obtained by calculation.
A solution with secure data
CIKLab is a secure tool for your control system, only accessible by authorized persons with personal logins and passwords.


Users can have different access levels (admin, supervisor, contributor, visitor, reader) depending on their profile.

Visitor profiles can only view data, others can record analyses and results. Only administrators and supervisors can close batches.


All actions performed on CIKLab are recorded and dated to track changes. Data is backed up daily on two different servers in France.


Hosting and data security is covered by ISO 27001 certification.



Any idea to
improve CIKLab ?
Let's take a few minutes to talk together about what you would like to see in CIKLab
We're making the coffee ☕ while we wait.