CIKLab's story began in 2019 with Maxence Duprez and Lionel Murat, who had worked in the food industry for many years.
We realised that companies spend too much time finding the right laboratories for the analyses they need.
They obviously want technical expertise, but also responsiveness, flexibility and support.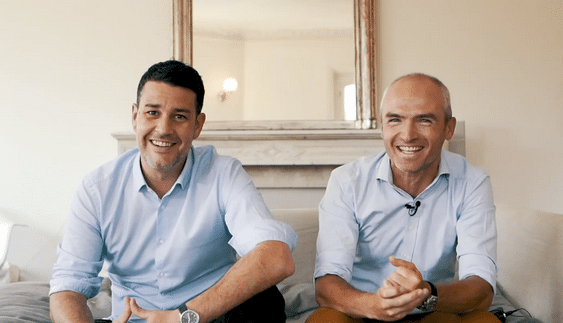 Lionel Murat & Maxence Duprez
"Test analyses are the cornerstone of companies' quality control system. Too often, they are managed with spreadsheets, which can be very limited nowadays.
This creates significant risks for companies, and above all a significant shortfall in terms of product knowledge and continuous improvement. "
We decided to launch Koalyz, and we developed an analysis sourcing service to help companies to find the best analysis subcontractors.
At the end of 2020, in contact with our customers, we realised that due to a lack of suitable tools, the entire quality control and test analysis system is usually managed with spreadsheets and folders.
Even if that works well, it can be a source of frustration, time wasted and a significant shortfall.
In early 2021, we decided to develop CIKLab, the test analysis management solution dedicated to analysis subcontracting: the laboratory management software for companies who do not have a laboratory.
The first trials began in spring 2021 with partner users, with the goal to start marketing in September 2021.
OF QUALITY MANAGERS HAVE NO SOFTWARE TO TRACK THEIR ANALYSES*
Since the start of our adventure, we have built CIKLab with future users to offer a perfectly tailored solution: customer testimonials, survey on the main problems, feedback on mock-ups, product tests. We're looking forward to you discovering it!
*2020 Internal survey – Food supplement market

We would like to thank all our partners and new business guidance organisations who have supported us from the beginning: