Ingredients are the basis of dietary supplements and are the factors of their effectiveness. For ingredient suppliers, the quality control system is of double importance.
Ensure that ingredients are safe to eat and meet specifications.
Monitor the evolution of asset rates and constantly adjust production parameters to optimize costs.
It is therefore essential for ingredient suppliers to test their products. With the increase in the number of references and controls to be performed, manufacturers are outsourcing more and more analyses to a growing number of laboratories.
However, to manage all these analyses, they only have Excel files. Inevitably, this ends up being a source of loss of time, information and important loss of earnings.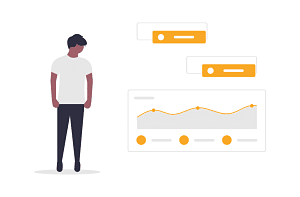 Do I need a LIMS when I don't have an in-house lab?
With CIKLab, you centralize your control plans and easily deploy all your analyses in a large network of subcontracted laboratories. Little by little, you build your analytical assets. You are able to analyze your results, anticipate potential problems and improve your industrial performance.